Posted on Sunday, 3rd March 2013 | Uncategorized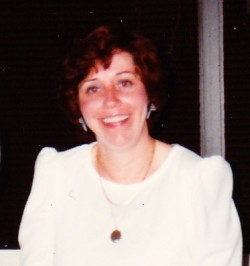 Catherine M. "Cathy" Hogan – 61 – of Rochester, formerly of Hornell, died Saturday afternoon (March 2, 2013) at Mount Carmel House in Rochester, following a brief illness.
 Born in Hornell on January 18, 1952, she was the daughter of Joseph & Catherine (White) Hogan.
 Cathy grew up in Hornell and was a graduate of St. Ann's School and later graduated from Hornell High School (class of 1970). 
 Further education includes a Diploma in Nursing from the St. Joseph's Hospital Health Center School of Nursing in Syracuse, NY in 1973, a BS in Nursing Cum Laude from SUNY Institute of Technology Utica/Rome, an MS in Nursing with a specialization in oncology nursing from the University of Pittsburgh in 1978 and a Post-Master's Certificate as an Advanced Practice Nurse Practitioner from the Massachusetts General Hospital Institute of Health Professions in Boston, MA in 1995.
 Catherine worked as an Oncology Nurse Practitioner at the University of Michigan Comprehensive Cancer Center, the University of Rochester Medical Center James P. Wilmot Cancer Center in Rochester, NY, the University of Massachusetts Memorial Medical Center, the Fallon Clinic, the University of North Carolina Department of Medicine and at the Community Medical Alliance in Boston, MA.
 A high point in her career was the opportunity to found and direct the Pain and Symptom Management Service of the Dana-Farber Cancer Institute. 
 Catherine's consultations included international work including the Tasmanian School of Nursing in Launceston, Tasmania, Australia where she served as a visiting faculty member for three months to support the development of a Post Graduate Diploma in Cancer Nursing.
 She provided consultation in the US to the John Wayne Cancer Institute in Santa Monica, CA, the UCSF School of Nursing in San Francisco, the University of Utah in Salt Lake City, Virginia Mason Hospital Cancer Nursing Program in Seattle, WA, the American Cancer Society in Honolulu, HI, and Adria Labs in Dublin, OH.
 Catherine's distinguished career included the highest honors awarded in oncology nursing:  The Thirteenth Annual Oncology Nursing Society Schering Clinical Lectureship Award for Excellence in Oncology Nursing in 1997, and the Eleventh Annual Virginia Lee Franklin Distinguished Lecture in Medical-Surgical Nursing at the University of Maryland School of Nursing.
 Catherine held may positions in the Oncology Nursing Society ranging from task force to committee membership and rising to serve as the Secretary of this national organization.
 Catherine authored or co-authored numerous peer- reviewed articles, book chapters, manuscripts/monographs and participated in research studies.  She held adjunct appointments at the MGH Institute of Health Professions, the Boston College School of Nursing, the University of Michigan School of Nursing, and the University of Pittsburgh School of Nursing.
 Catherine's international speaking engagements included work in the following locations: Oslo, Norway, Jerusalem, Israel, Vancouver, British Columbia, Canada, Australia, Athens, Greece, Vienna, Austria and Hamburg, Germany.
 If asked, Cath would say her career highlights included the visiting faculty opportunity in Australia, the founding of the Pain and Symptom Management Service at the Dana-Farber Cancer Institute, and her inclusion in the Harvard Medical School physician continuing education program as the first nurse to present in this forum.
 However, her greatest achievement was the clinical care of countless numbers of patients and their families and loved ones who had the benefit of her caring, her compassion, her clinical expertise and her ability to navigate the health care system to achieve the best for her patients.  She served as an expert clinician, mentor to nurses and role model for the oncology profession.
 Memberships include New York State Nurse Practitioners' Association, Multinational Association of Supportive Care in Cancer, Oncology Nursing Society, Sigma Theta Tau Nursing Honor Society, American Pain Society, American Society of Clinical Oncology.  Also, there are publications in peer-reviewed journals too numerous to list, twelve book chapters, and twelve manuscripts/monographs.
 Cathy enjoyed traveling, vacationing in Maine and reading the New York Times. 
 She was preceded in death by her parents, Joseph & Catherine Hogan.
 Surviving are 1 sister, Mary (Richard) Bovenzi of Rochester; 1 brother, William (Joanne) Hogan of Hornell; 2 nephews, Joseph (Julie) Bovenzi and Jason (Tammy Kim) Bovenzi; 1 niece, Erin (Christopher Lewis) Hogan; 1great-nephew, RJ Bovenzi; 1 aunt; several cousins.
 The family of Catherine M. "Cathy" Hogan will receive friends on Tuesday, March 5, 2013 from 5:00 PM – 7:00 PM at the Dagon Funeral Home, 38 Church St., Hornell, NY.  A Memorial Mass will be celebrated on Wednesday, March 6, 2013, at 10:00 AM at St. Ann's Church.
 Cathy's family request that memorial contributions in her name be made to the Hornell Alumni Association, PO Box 135, Hornell, NY 14843 or Mt. Carmel House, 4 Planet Street, Rochester, NY  14606.  Memorial forms will be available at the Dagon Funeral Home.